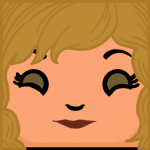 Bonjour je m'appelle Auriane Landomiel et je suis en stage chez NaturalPad pour finaliser mon master STIC pour la Santé en Bioinformatique, Connaissances, Données.
Mon travail s'articule autour du jeu thérapeutique Hammer and Planks.
Ma tâche consiste à concevoir et implémenter des mécanismes de notifications sur les réseaux sociaux et dans le jeu, dans le but de motiver les patients qui utilisent Hammer and Planks.
L'objectif est de créer/renforcer une communauté de soutien autour de la rééducation du patient en favorisant les échanges d'encouragements via les réseaux sociaux.
Pour cela, je dois réaliser des enquêtes sur le terrain, implémenter des prototypes de notifications, les tester auprès des patients, et recueillir les avis des utilisateurs sur le prototype.
Ce qui me plait dans mon sujet de stage, c'est de collaborer avec beaucoup d'acteurs différents : des patients et professionnels de la santé, des concepteurs de jeux, des développeurs web, des développeurs de jeux, et même des sociologues !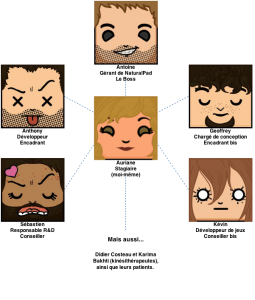 Pour l'heure, j'ai déjà interrogé une trentaine de patients sur leurs habitudes avec les réseaux sociaux, leurs habitudes de jeu, et leur avis sur le partage de leurs progrès. Un questionnaire en ligne grand public nous a également permis de récolter déjà près de 210 avis sur la question ! La phase d'implémentation est en cours, rendez-vous fin Août pour les retours ! 😉